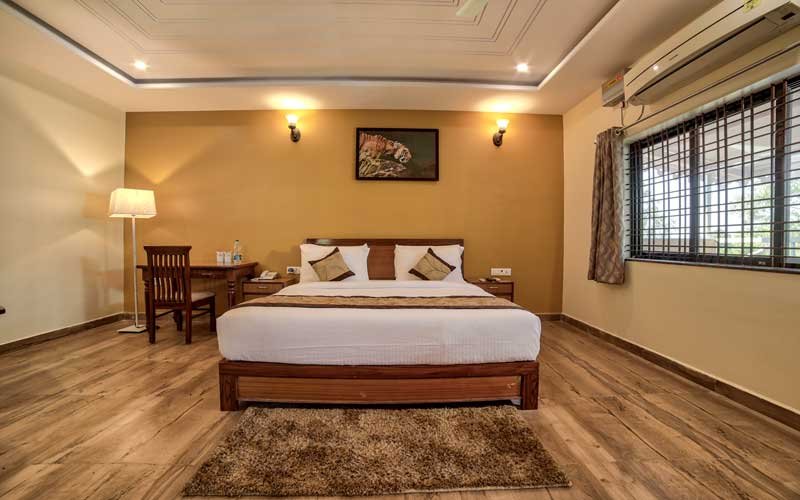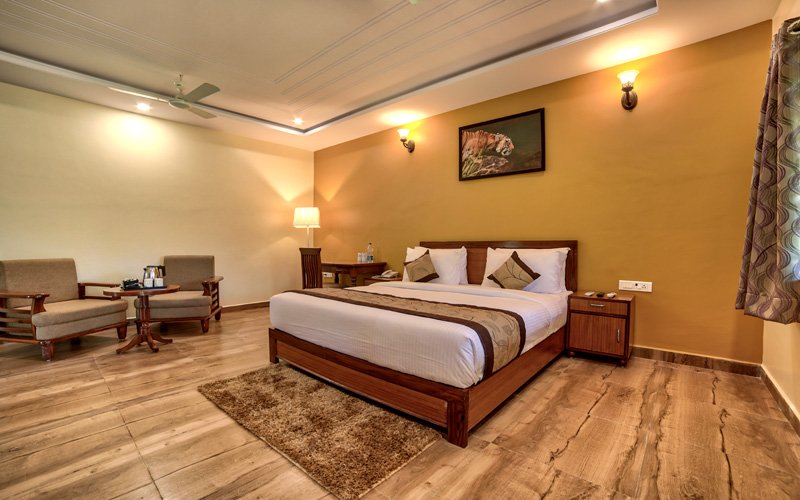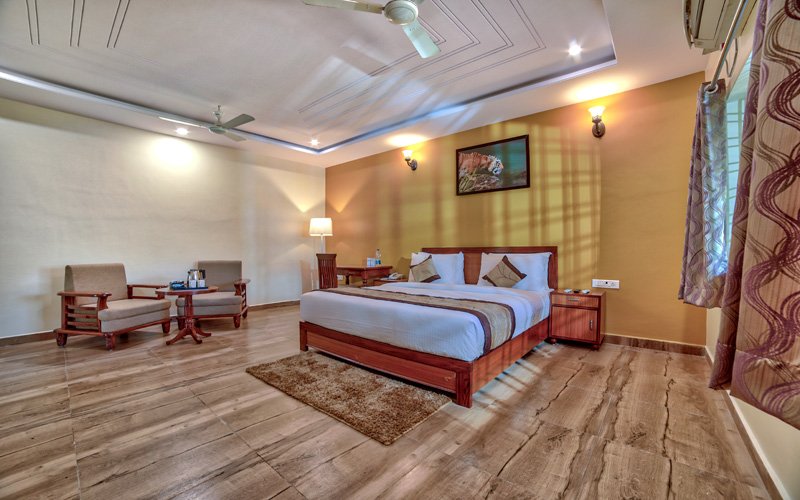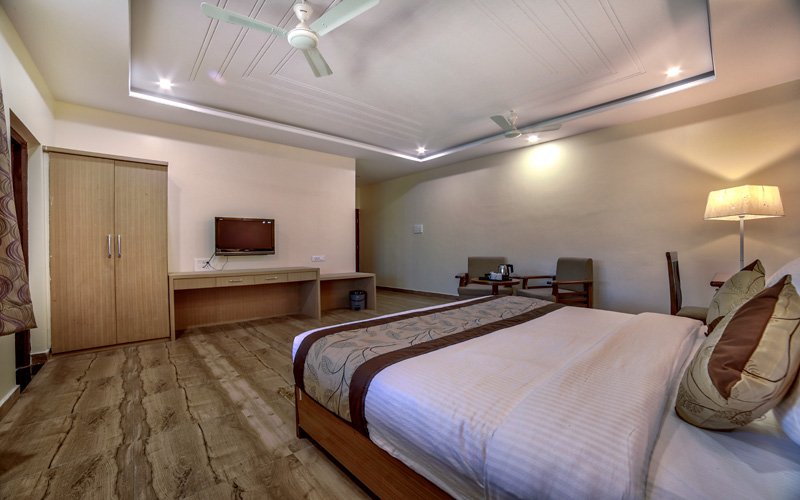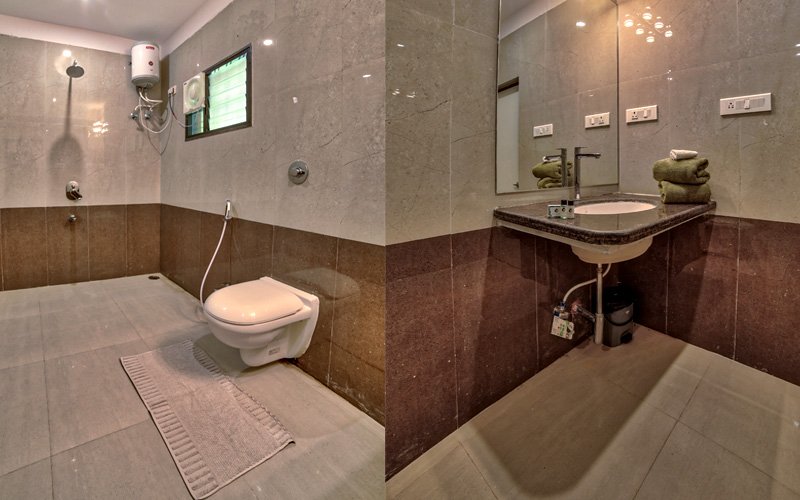 Premium Room
The relaxed ambiance at Yogi Tadoba Tiger Resort provides the perfect setting to soothe your senses.
Our amenities ensure a comfortable and productive stay. All rooms are equipped with modern amenities.
We have 2 Luxury Room. Room Size – 670 Sq. ft.(Including Room, Bathroom & Verandah), Beds – 1 King size bed or Twin beds.
View – Forest or Lake View.
We Are Different
The resort offers an intimate ambience with private sit outs and garden, offering a complete family holiday experience. The essence of Indian lifestyle is captured in understated luxurious rooms that combine clean line and subtle colours with simple and design elements. So, relax in your private heaven and feel like a king of the wilds in the luxurious ambience of one of the best forest resorts in the Tadoba National Park. Spread over an area of 2 acres also includes of one of the best restaurants in the expanse which lives up to the expectations of a true gourmet.